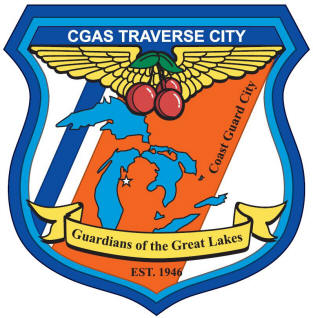 Welcome, Families from Coast Guard Air Station Traverse City
Grand Traverse Academy has a proud history of serving the children of Coast Guard personnel during their time at Air Station Traverse City. We understand the unique needs of students who experience this transient lifestyle and are prepared to make their adjustment to a new school as smooth as possible. Did you know that the Air Station Traverse City patch was designed by one of our graduates while she attended high school here?
Please refer to our FAQ page at the right for detailed information about Grand Traverse Academy. If you have additional questions, feel free to contact our enrollment coordinator at enrollment@mygta.us or (231) 932-6900 and let us know that you are a Coast Guard family. Our open enrollment period for the 2020-21 school year runs from January 6-March 12, 2020 but you are welcome to apply at any time. We are able to be flexible with mid-year or mid-semester enrollment as long as there are openings in the grade level(s) that your child(ren) are entering.
You may use our online application for your convenience and enrollment materials may be mailed to you. In addition, we would be happy to schedule a tour of our facilities. Grand Traverse Academy is conveniently located just minutes from both the Coast Guard station and downtown Traverse City. Call us at (231) 932-6900 to make arrangements. We welcome you to the Grand Traverse area and look forward to hearing from you!