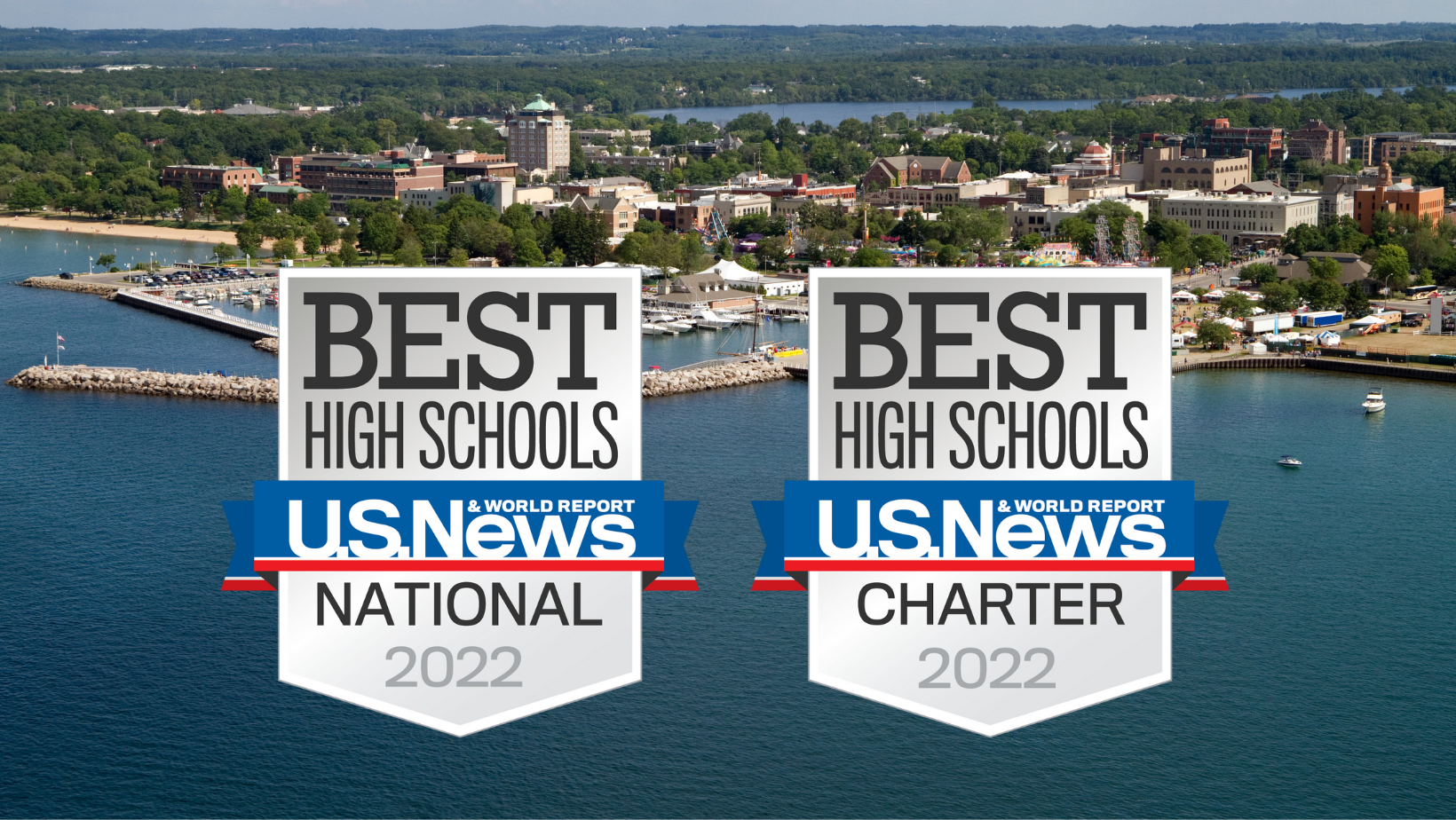 Accepting enrollment applications for the 2023-24 school year.
Why Grand Traverse Academy
School uniforms
School uniforms help build a sense of community, reduce distractions and increase safety. Students and staff wear uniforms daily at GTA.
Multi-age classrooms
Teaching students according to their ability rather than their age allows for individualized instruction and learning goals, better meeting the educational needs of each of our students.
Character education
Good character is the foundation for success in life. At GTA, traits such as respect, kindness, responsibility, integrity, and work ethic are modeled, taught, and graded on a regular basis.
National recognition
U.S. News & World Report has ranked Grand Traverse Academy's high school among the best in the nation in 2013, 2014, 2017, 2019, 2020, 2021 and 2022.