Be sure to check backpacks, as school pictures have been sent home with students this week. If you'd like them retaken or if your child missed picture day last month, Monday, November 2 is retake day. Uniforms are required, as pictures will be taken during the school day. To place an order, visit
http://preorder.timeless-image.com/
and use order code 5820 for Preschool & Elementary and 6320 for Junior High & High School.

We've gone mobile! Now, current events, school news, real-time Mustang sports scores, student stories, emergency notifications and more will be in your pocket and at your fingertips. Download our mobile app today from the Apple App Store or on Google Play!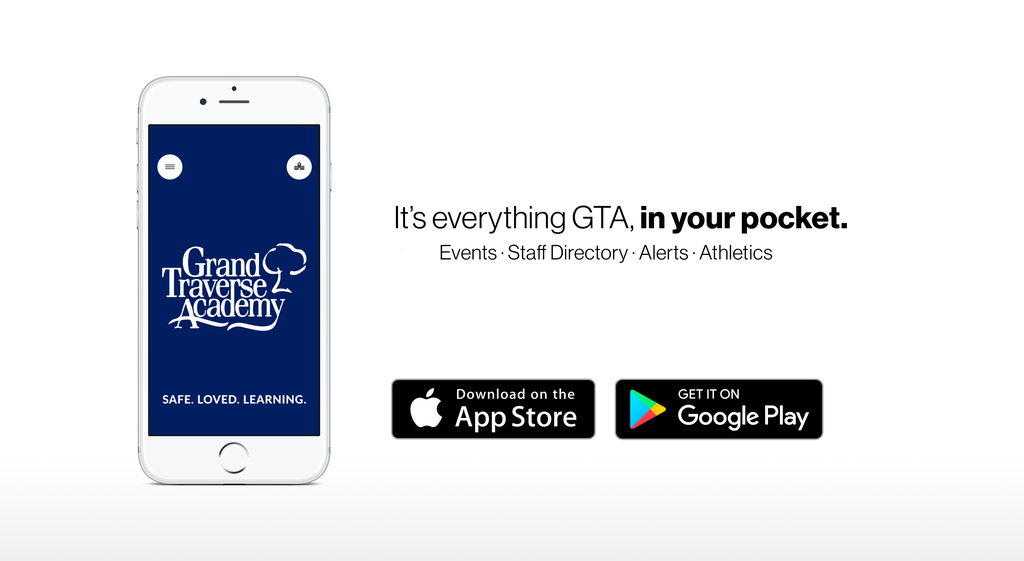 Today, October 2, Grand Traverse Academy celebrates two decades of providing a quality K-12 education to the Grand Traverse area, offering a tuition-free option where students are safe, loved and learning. We thank our many families for sharing their children with us over the last 20 years!